Description
Design your own Tote Bag
Design your own Tote Bag tool at printrabbit.co.uk offers you one of the best, and easiest to use online designers. Unleash your creativity and imagination by adding photos, texts or ready-made images provided in the designer. Choose from various colours and sizes to ensure a prefect fit and feel. Design your own Tote Bag gives you the opportunity to stand out in the crowd. Add bold statements, funny images to the front your new Tote Bag. Unique feature of our Design your own Tote Bag tool gives you the ability to save your design as a template, simply download your design after you have created one and you will have an amazing image to display where you choose. Show off your creative style while shopping for groceries or around town. Personalised bags are amazing for gifts to your loved one. Design it! Wear it! You will rock it!
You can always email us with any questions you have regarding Design your own Tote Bag tool and one of our designers will be happy to help with any questions you have.
Browse our webshop for ready made designs or to boost your creativity.
Printed onto Bags by Jassz. Lightweight and soft, perfect for everyday use. ECO friendly water base dye inks.
Long handles (LH): approx. 70 cm
Cross stitching on handles for more stability
Envelope side seams prevent shrinking
Suitable for embroidery, screenprint and transfer (ironed bags)
Maximum print area: 30 x 30 cm.
100 g/m²
100% Cotton
See the product on our supplier page and browse over 950 products in apparel, active wear, sports wear, head wear and accessories.
Care Labels: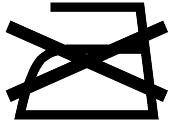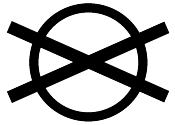 SIZE SPECIFICATION (CM)
Size
Length (B)
Width (B)
Depth (C)
U
38
42
1